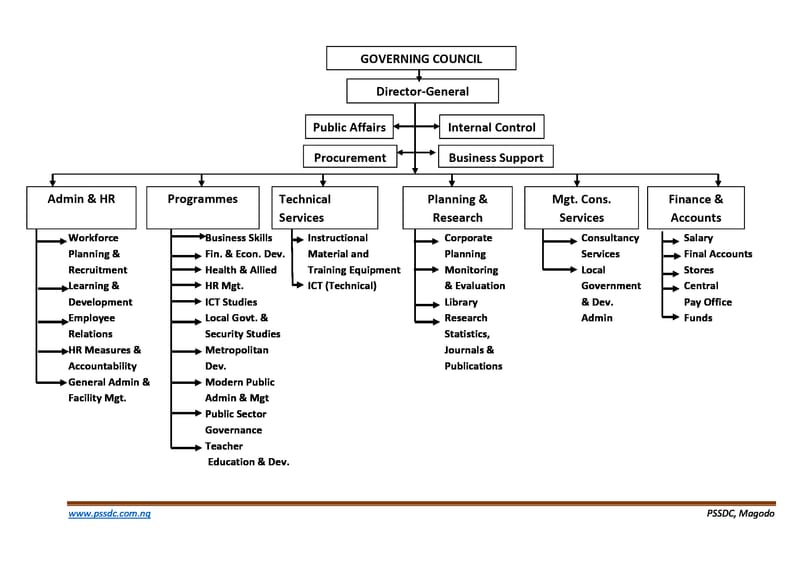 PSSDC is organised into six Directorates and professional Units; each handling specific mandate functions. The Office of Director-General provides strategic leadership, supervises all functions and coordinates the achievement of the mandate. The Directorates are as follows:
Administration & Human Resources
Programmes
Technical Services
Planning & Research
Finance & Accounts
Management Consultancy Services
The professional Units include Internal Control (Audit), Public Affairs, Business Support and Library and Resource Centre.